The evolution of the investor landscape in Jordan - a fund map
Target:
Entrepreneurs, Investors
BeyondCapital has compiled the investor landscape in an effort to outline its evolution in the last 6 years. The fund maps outlined take into consideration three aspects: fund size, ticket size, fund status. The aim of the fund map is to illustrate the evolution of the investor landscape in Jordan
Note:
1. The map is not to scale but aims to portray funds' size, ticket, and type.
2. The map only includes funds based in Jordan and regional funds with a clear Jordan mandate (i.e., funds with a specific allocation for Jordanian startups). These funds provide ardent support dedicated to the Jordanian entrepreneurial community. Other regional and global players that see Jordan as a target play a role in the extension of the support and capital that the ecosystem receives.
3. Funds are portrayed in the total fund size (final close). Similarly, regional funds are presented with respect to the total fund size and not their allocation to Jordan.
4. The information presented in the fund map is based on BeyondCapital's primary research and information available online.
The investor landscape - prior to 2017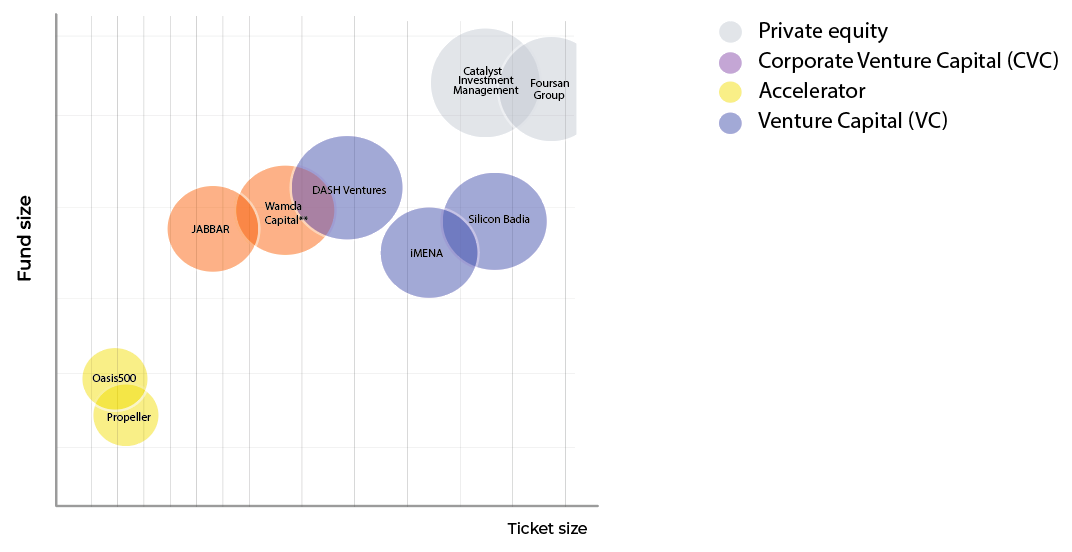 ** previously MENA Ventures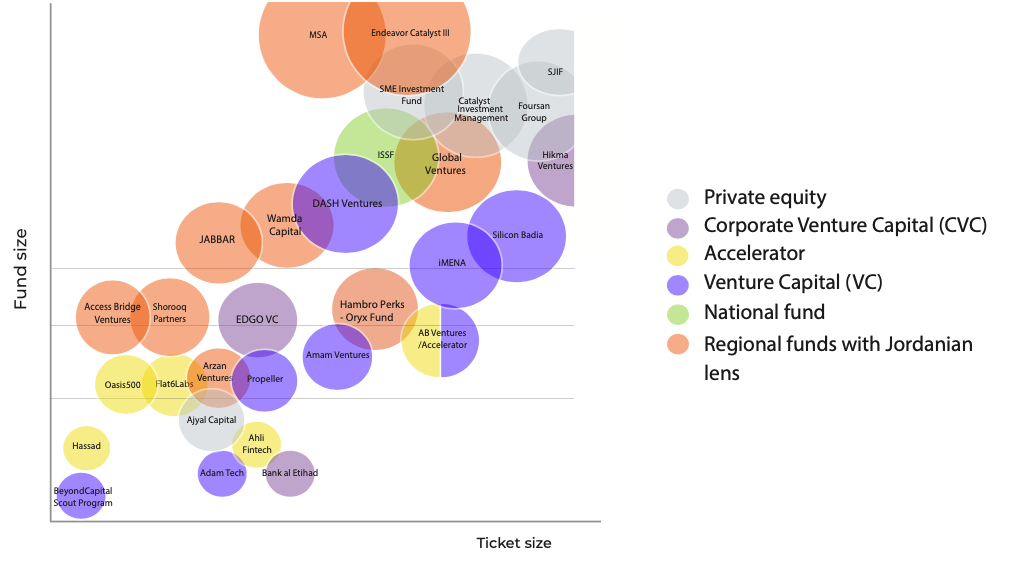 The current investor landscape - 2017 onwards
Do you believe that access to finance remains a challenge for start-ups in Jordan? What do you think needs to be done to keep the momentum going and expand further?
BeyondCapital would love to hear your thoughts! LINK